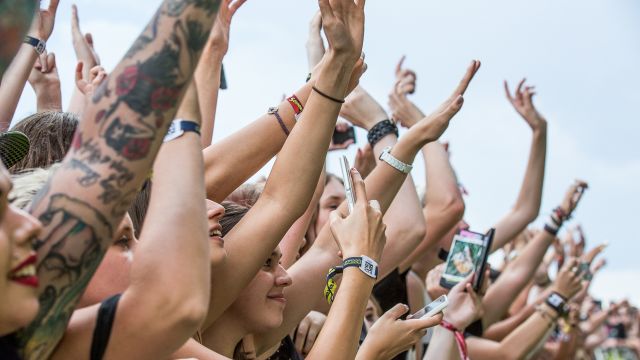 Metal fans hoping to see the gimp-suited, dildo-wielding, fire-scorched antics of Germany's Rammstein live on the Soundwave stage in 2016 will be sorely disappointed, with promoter AJ Maddah officially crossing them off the list.
When an eager fan pitched the Berlin industrial-strength metallers for the 2016 bill via Twitter, the Soundwave boss replied with a curt, "No. They won't be back in time for SW16."
However, there is still some hope for fans of the band, with Maddah conceding that there is "definitely" a chance of one of the Rammstein members' side projects, Richard Z. Kruspe's Emigrate or frontman Till Lindemann's new solo project, Lindemann, grSource: http://musicfeeds.com.au/acing one of the festival's many stages next year.
The official dates for SW16 were announced last week, signalling the event's return to the one-day format, hitting Sydney, Melbourne and Brisbane only, and settling into the Big Day Out's time slots around the Australia Day holiday.
Source: http://musicfeeds.com.au/